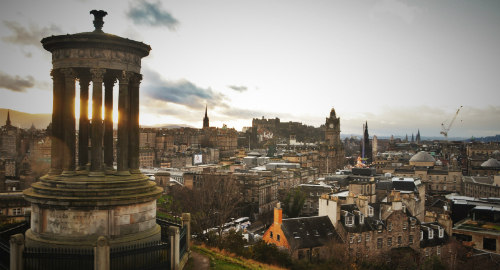 In the EMF Running Tour's debut year, I accidently ran a marathon (if you missed it, the story is
here
), and this year, I've smashed another milestone!
1000 miles.
Yep. For someone who never intended to be a long distance runner. Now, I didn't do this all in one go (I like having knees), but looking at the number of bookings we've had over the past 12 month, and doing the maths on the average tour length, I figured out that I must have run over 900 miles this year.
So I checked, and according to my old Garmin 210, I actually ran 1000 miles this year *just on tours*! Thank you to everyone who's forced me out of bed to take the 7am tour, to those who have shared a whisky with me during the Winter Warmer, to the Trainspotting nuts and the film buffs, you've all been great fun and I had a blast running every single one of those 1000 miles 😉
It's been a tremendous year for the team here at EMF Running Tours, we were granted the highest accolade possible by the Visit Scotland (blog post here here), and we were joined by hundreds of runners from all over the world, from as far away as New Zealand, to as close as my upstairs neighbour!
Really looking forward to what 2018 has to offer. We have many plans about to get underway, so stay tuned to see what happens next 😉
RTJ