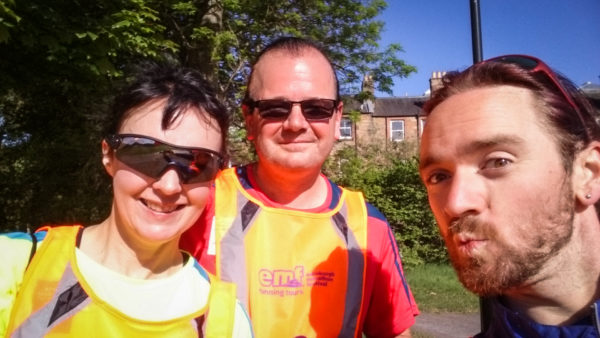 EMF 2017
What a fantastic weekend we had; 30,000 runners descended upon the city for the events, and many of them came along for a tour to get a feel of the place they were visiting. We had guest from all over the world come out with us, from Uraguay to Australia, Hong Kong to Toronto, and between the three guides we put in around 50 miles over the weekend!
We saw a lot of new faces, with around 50 keen explorers joining us, and as a nice surprise, we actually had a lovely couple come along who had joined us last year, and had had such a lovely time that they wanted to go again!
With Nick on board to help, I managed to get away with not doing another accidental marathon this year! I did, however, end up running 18 miles on the hottest day of the year… I drank enough water to rehydrate a dying camel, and still felt really, REALLY weird that evening… We're no built for the heat up here, and having inherited my grandad's wonderfully pasty Lanarkshire skin, I'm not in the sun more than 5 seconds before I burn to a crisp!
Huge congratulations to everyone who took part in the EMF weekend events, it was a scorcher of a weekend, and everyone did a fantastic job- runners, race crew, and guides alike 😉
RTJ