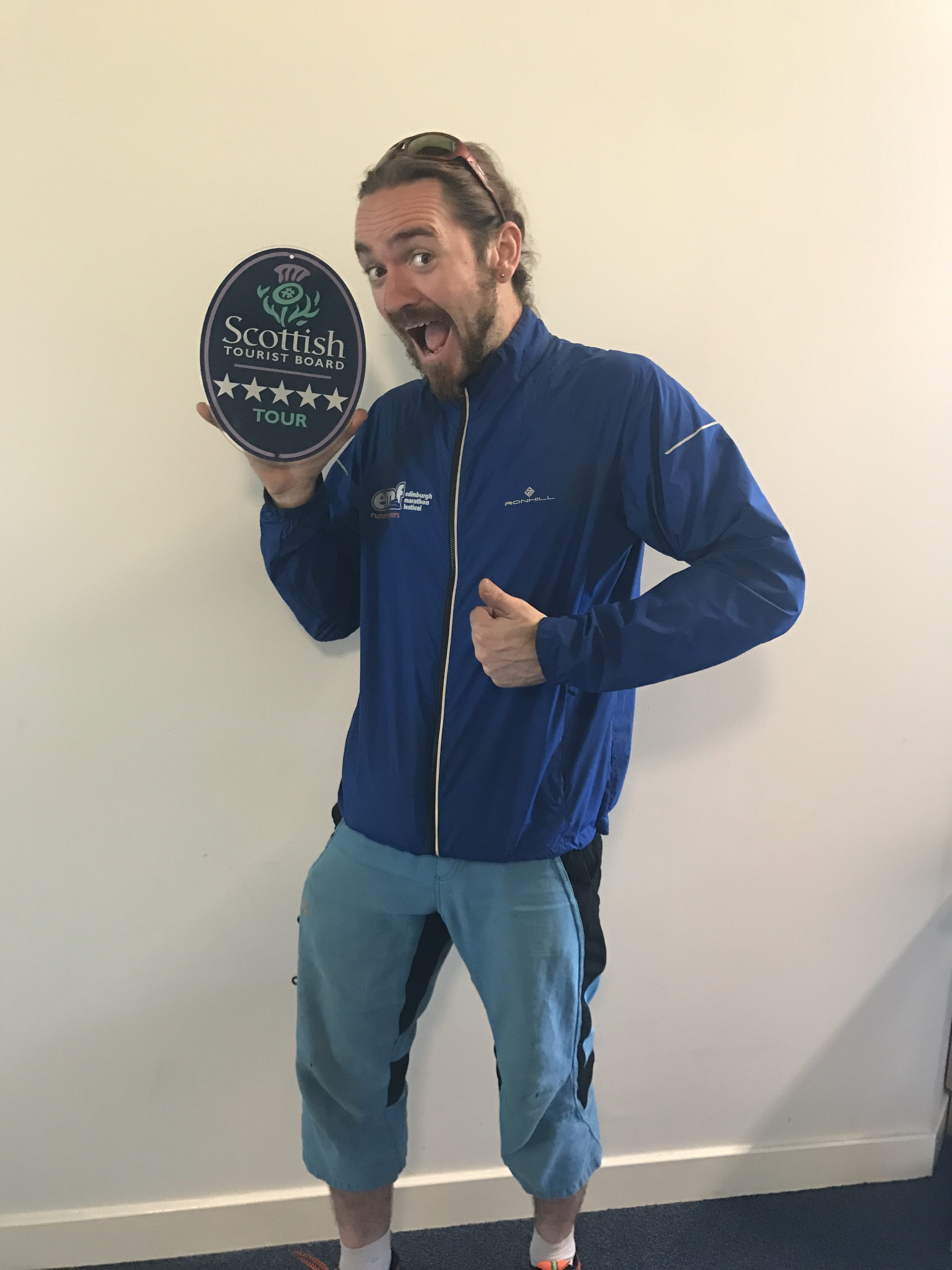 "At this point, I'm obliged to tell you that I'm here on behalf of visit Scotland, and have been assessing the tour,"
Just a small amount of panic sets in at hearing these words… It's my second tour of the day, and my brain starts racing. Did I give it my all? Was it as good as all the other tours I've delivered? I know that I enjoyed the run, the pace was good, the chat was fun, the stories were fluid, relevant, and entertaining, but was it good enough?
Then the waiting game, that horrid period of time when you're anticipating the worst, as your brain tells you everything you could have done, should have done, shouldn't have done, and every possible outcome.
The report comes in.
An overall rating of 92%, giving us a 5 Star rating from visit Scotland, the national tourism board.
92%
5 Star
We are now counted among the best tour companies in the entire country, and not just in our field, in the whole Scottish tourist industry. Words cannot adequately describe how excited I am about this! The excitement comes two-fold as well, because yes, I am super excited that it's us that have been the first running tour to be recognised by the governing body for tourism in Scotland, but it is also a huge step for getting running tours recognised globally as a concept. Come along and see for yourselves why we've earned out 5 star rating! 😉
RTJ